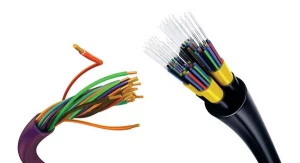 In ARCEP's latest observatory of the 4th 2021 quarter, one figure in particular caught our attention.
This is the breakdown between the number of Internet subscribers using fibre optic technology (FttX) versus those using copper technology (xDSL).
subscribers on copper technology (xDSL).
It is now official, with 14.5 million FttX subscriptions versus 14.4 million xDSL subscriptions, we can say that fibre is now the majority on the very high speed market.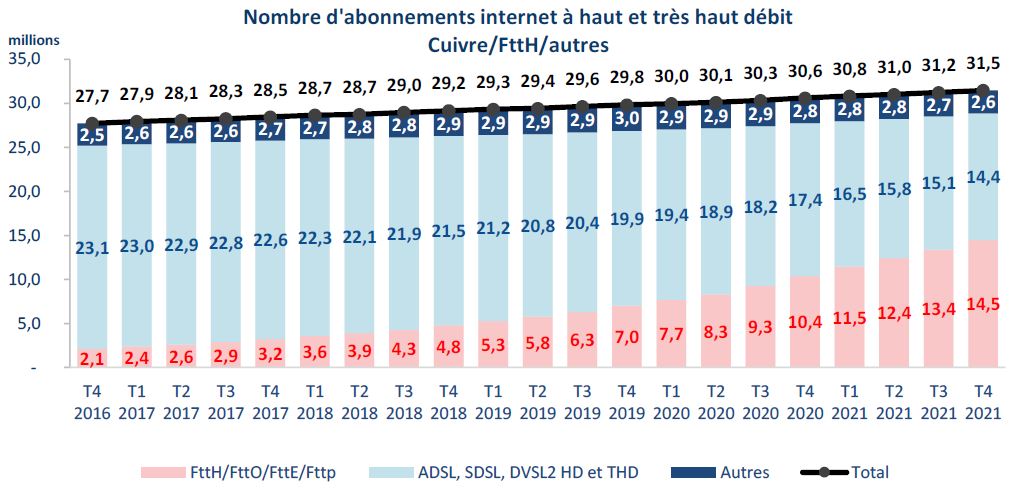 Source : ARCEP
In these times of national elections, this is a very close majority, but it is enough to make us happy. There is still a long way to go to see the total disappearance of copper subscriptions, even if the work of dismantling copper is launched on the Orange side.
It should also be noted that the share of 'end-to-end optical fibre' is increasingly in the majority compared to SFR's 'coaxial terminated optical fibre'. This trend will only increase.